Information
Life Estate Tenancy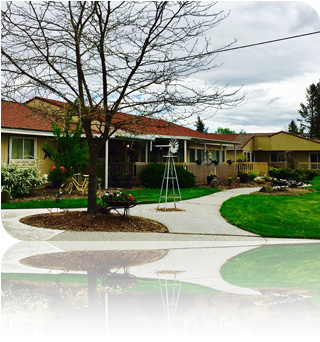 The resident purchases a Life Estate Tenancy in Retirement in their residential unit, and owns the Tenancy on the unit for their lifetime, or earlier if they wish to move. In the case of a couple, this includes the life time of the surviving member.
Monthly Service Fee
A single monthly fee has been arrived at which covers all expenses and the full use of the facilities. The monthly fee covers:
Main meal each day of the week
All utilities
Building insurance
Use of facilities for you and your family
Health check services
24 hour security

Everything except your personal telephone or computer and homeowner's insurance on your personal effects
The fee is less than most people have been paying in their former home and is mostly covered by what the average person receives in social security.
The Story of The Davenport Retirement Village
For the Active Retired
The Davenport Village is a FullProgram retirement community for Seniors 55 and over, able and desirous of living an independent life-style.
Just Like Home
The concept enables persons of retirement age to remain in their own community, close to family and friends and enjoy healthful joy-of living features. Residences were built to be home like, providing the warmth and graciousness the retirees are used to in their own homes. The large units with 592 to 1026+ square feet are complete homes within themselves, each containing: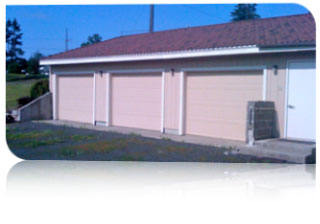 Large living/dining room
One or two baths
Full-size kitchen
Attached garden patio
One or two bedrooms
Generous closets & storage
Carpet, drapes, and floor covering
Garage Available
Central Facilities
Residents have full use of the central campus which contains:
Central dining room
Exercise facility
Beauty shop area

Craft and game area
Fellowship and lounge area
Individual flower plots
Visiting nurse's quarters
Indoor walking area
Library and music facilities
The Full-Program Concept
Davenport Village goes far beyond just being a beautiful place to live. The Village provides not only beautiful residences, but all the myriad of life-giving, joy-generating programs that it takes to make life not just bearable, but abundant. Here are some of the key programs available at the DRV:
A Meal Program: The residents are served the main meal each day in the central dining room. It is a time to join with friends for a delicious, nutritionally balanced meal. This one hearty, wholesome meal insures seniors getting the nourishment their bodies need. Residents prepare their own breakfast and lunch.

An Exercise Program: An exercise room is provided and there is an indoor track for year-round walking.
Preventive & Early Detection Health Program: We have the capability for monitoring general health concerns with ease of access and location to full-service clinic and hospital services. We work closely with Home Health nurses in the community to help meet the needs of the residents.
Active Social Programs: "There's always something going on." People can have as much or as little to do as they please. They can be with people if they want to, or enjoy the privacy of their own lovely home. The magic is in having the options! Loneliness -- frequently the heaviest of all burdens for retired people simply doesn't, or needn't exist. Residents, board members and managers coordinate activities featuring the importance of socialization and community interaction.
Important Intangibles:
FREEDOM - from all responsibility and expense of owning a home. INDEPENDENCE - no need to be reliant on others.
SECURITY - Safe protected building and grounds 24 hours a day.
FAMILY & FRIENDS are always welcome. You can entertain in your own home. You'll find family and friends even more anxious than ever to "come visit."